Energy law
We will deploy all our powerful weapons to help your business with clean energy: we have perfect knowledge of the legislative environment, business practices and trends and technical issues of traffic, and a lot of experience with the procedure of the state authorities.
We deal with the legal agenda of dozens of clients – power and heat producers, investors into green power projects, and electric power traders. As lawyers, we work for the most important energy associations.
What we can help you with:
On-bill financing, energy performance contracting,
Regional zoning plans discouraging construction of wind power stations,
Solar tax,
Reluctance of utilities to connect new photovoltaic systems to the grid, lawsuits over loss compensation,
Disputes over the entitlement for state benefits,
Lawsuits against the Energy Regulatory Office.
Our experience
We have helped launch projects that drive the Czech power industry: the first Czech virtual green power plant Amper Market, the Czech Green Building Council, and the first collective system for recycling solar panels.
In the last two years, we helped with a number of successful acquisitions of large RES projects, with a total installed power of more than 50MW.
We protect clients against unjustified fines and unlawful actions of the state, and we have represented some clients before the European Court of Human Rights.
We help the producers of RES power and the producers of biomass heat establish a smooth connection to the power networks.
We provide corporate and contract agenda for the manufacturers of power plant components. We have helped to create the first collective system for the recycling of solar panels, built by the operators of photovoltaic power plants.
Corporate law
In the complicated world of trade relations, we provide large companies, SMEs, and freelancers with support in all business transactions. Our lawyers are familiar with the needs of their clients and they care about every deal in a broader context to help the clients make the right decision. We have helped to start and launch ambitious business plans. Clients remain with us, so that we could help them grow.
What we can help you with:
We provide legal services in the following matters:
Contractual agenda,
Establishing commercial companies,
Mergers, acquisitions and financing,
Concluding contracts with an international element, choice of law and arbitration,
Proceedings related to the commercial register,
Preparing decisions of all the authorities of trading companies,
Increasing and decreasing the company's equity capital,
Legal due diligence,
Representing clients in commercial disputes,
Unfair competition,
Implementation of GDPR.
Our experience
In addition to preparing various contractual documents on a daily basis, we assist our clients in specialized cases, such as the negotiation of contracts for the supply of wind turbine technology worth EUR 15 million or a draft of the contract for the supply of specialized turnkey software for the so-called virtual power plant.
In addition to standard transfers of various types of real estate, building permits, installing solar power plants on the roofs of houses and escrow services, we have also experience with contracts for the construction of passive and low-energy buildings, including their funding through Energy Performance Contracting.
We have extensive experience in legal due diligence audits and acquisitions of projects of wind parks, solar plants and other structures.
We are one of few czech law firms that have extensice experience with the set up of the process of GDPR implementation into practice. We helped over 40 subjects to implement GDPR into their business.
Public law
We successfully defend individuals, businesses and communities against the intervention of the state authorities. We help municipalities implement the principles of good governance. We have the largest team of lawyers specialized in public law in the Czech Republic.
What we can help you with:
Administrative procedures, public procurement law, construction law, environmental law, tax procedures
Litigation
Legislation
Conformity checking
Trainings for public officials
Counselling
GDPR for public administration
Our experience
We have taken more than 200 cases to the Supreme Administrative Court to review official procedures – with an above-average success rate.
We are the most successful Czech law firm specialized in the reviews of illegal zoning plans, having stopped dozens of them.
We have worked on the final form of the administrative procedure, the Building Act, and other regulations.
We have won a dispute over the right to clean air in the Ostrava region, Ústecko and Karlovarsko region, Brno city, Prague city. Based on our complaint, the court has clearly stated that all of the stated regions illegally had had ignored its obligation to implement effective short-term measures to protect the health of the population.
We have protected the interests of many of our clients affected by unlawful regulations of wind power plants contained in the territorial development policies of some regions.
We are one of few czech law firms that have extensice experience with the set up of the process of GDPR implementation into practice. We helped over 40 subjects to implement GDPR into their functioning, including several big czech cities and regions as Písek, Troubsko, Moravany or Prague 11 district.
Our team includes former representative of the UN Committee for the compliance with the Aarhus Convention.
Science and Innovation
Having a great idea and find a grant or investor is just the beginning. Before you start changing the world with your project, you'll need to plough through a lot of law articles.
We specialize in joint projects of private and public spheres. We understand the language of grants, having gained practical experience in dozens of grant projects.
We can help you with the legal steps necessary to transform your idea into a successful business – from founding a company to the preparation of your project for investors or expansion into other markets.
What we can help you with:
Licences and intellectual properties rights,
Fiduciary duties and non-financial reporting,
Contracting and consortium relationships for research and innovation projects,
Contracts with investors,
Legal support for putting your idea into practice and commercial use of research results,
The protection of the project or company know-how and practical protection of the intellectual property,
Consulting on the conditions of grants to support science and research, and negotiations and disputes with grant providers,
Labour law.
Our experience
We have taken care of the complete legal agenda for the South Moravian Innovation Centre for two years.
We have provided the Tomáš Baťa University in Zlín with specialized advice on intellectual property rights and putting the research results into practice.
We have secured legal support for the patented application of biomethane in the automotive industry.
We have helped to establish the Czech Green Building Council in the Czech Republic to supports innovation in civil engineering.
We have helped to launch several innovative projects and assisted in all phases of their life cycle – from the ideas and project launches to finding investors. We have helped to build the world first virtual green power plant, Amper Market. We have created legal models for the first car sharing and bike sharing projects in the Czech Republic.
How we work
The aim of the Frank Bold Consortium is to combine the best practices from business and the non-profit sector to support the vision of a free and responsible society on various levels.
We care about the social and business environment we operate in. We combine business with socially beneficial goals.
We support business that is not based only on generating profit, but also on promoting public interest activities. The law office invests a part of its profit in socially beneficial aims of the association. 
We are a certified B Corporation – People Using Business as a Force for Good.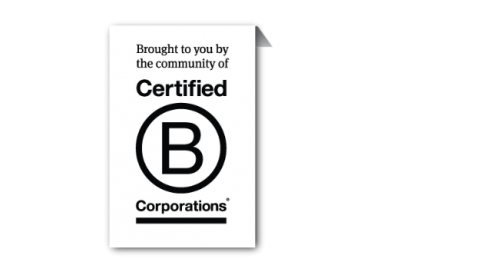 Our Team
Pavel Franc
Managing Partner, Attorney
Pavel has extensive experience in litigation and negotiation, both in private law and public law. He is a member of the governmental Council for Coordination of the Fight against Corruption.
Pavel Černý
Partner, Attorney
Pavel deals mainly with cases related to construction, constitutional and civil law and environment law.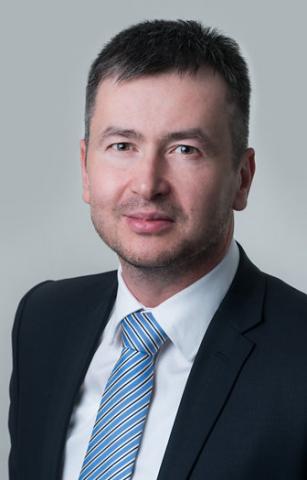 Jiří Nezhyba
Partner, managing attorney
Jiří mainly specializes in construction and energy law, particularly in renewable energy sources, he also focuses on territorial planning.
Martin Kornel
Managing attorney
Martin is a specialist in the fields of corporate law, international business law, contacts and employment law. 
Martin Maňák
Authorised signatory, managing attorney
Martin provides clients with legal advice in all areas of civil and commercial law, focusing mainly on corporate and contract law. 
Sandra Podskalská
Attorney
In addition to the office management, Sandra specializes in civil law, private legal relations to real estate, and compensation claims.
Anna Francová
Attorney
Anna deals especially with transfers of real estate, contract law and legal advice in corporate matters. She also specializes in construction law and energy law.
Filip Nečas
Attorney
Filip deals primarily with cases in energy law and disputes of the RES producers with the state institutions. He also specializes in legal services relating to public law.
Hana Sotoniaková
Lawyer
Hana helps municipalities set up processes of transparent and effective administration. She also specializes in the functioning of the public administration.
Kristýna Delmar
Lawyer
Kristýna provides legal services in private and public law. She specializes in innovation sector. She has also experience with civil and construction law cases.
Alžbeta Rosinová
Attorney
Alžběta deals with public law, particularly administrative and environmental law. She is a member of the team providing legal support to municipalities and active citizens.
Lenka Hlaváčová
Attorney
Lenka specializes in civil litigation, housing and construction law.
Michal Hloušek
Attorney
Michal deals primarily with civil litigation, contract law and corporate law. He has a wealth of experience with disputes over apartment rentals and non-residential premises.
Jan Kubala
Attorney
Jan specializes in legal relations with real estate, corporate law, employment law and contract law, including the disputed agenda.
Barbora Chmelařová
Attorney
Barbora focuses mainly on contract law, real estate law, commercial law, and the protection of personal data. 
Jana Kravčíková
Head of HR
Jana deals with public law, particularly administrative and environmental law. She has gained experience especially in territorial planning.
Petr Bouda
Junior Attorney
Petr focuses mainly on the issues of Register of Treaties, corporate governance of state-owned enterprises and SAO competencies.
Kristýna Ryšavá
Junior Attorney
Kristýna often addresses cases of mining law or environmental impact assessment.
Lukáš Prnka
Junior Attorney
Lukáš deals with public law, particularly administrative law, and environmental law. He deals with the functioning of the public administration.
Jitka Kmošková
Junior Attorney
Jitka deals in particular with contract and labor law. She specializes in the protection of personal data and the obligations arising from the new GDPR regulation 
Natálie Pecháčková
Junior Attorney
Natálie specializes in civil and commercial law, especially focusing on contract law, intellectual property law and IT law.
Petr Kocmánek
Junior Attorney
Petr deals with corporate, family, labor and commercial law. He specializes in the protection of personal data.
Contact
Do you need our legal service? Contact Martin Kornel.
He will respond within two working days.
mob. +420 724 514 095
martin.kornel@fbadvokati.cz